Peace Voices
Peace Voices is a spoken word program that uses poetry as a vehicle to tell unique, personal stories.
Participants engage in master classes with Poet-in-Residence Glenis Redmond, both at the Peace Center and in the community. Students are led through brainstorming exercises and techniques in writing and sharing poetry.
---
"Participating in Peace Voices transformed my classroom. Students were enthusiastic about writing, they wanted to share their writing, and they gained confidence and maturity through the process. Academically, students learned to put difficult things into words, to choose the best words in the best order, and to express their knowledge in a format other than paragraphs. Personally, they learned to encourage and share with others, to take risks in expressing emotions, and to believe in their writing skills." Theresa Blankenship, League Academy
---
For more information, contact the Education department.
Events
In addition to one-on-one time with Glenis Redmond, workshops bring professional poets from around the country to the Peace Center to share insights, tips, and tricks they've learned through the years. Each workshop has a different theme and most culminate in either an open mic or poetry slam. Classes are a fantastic way for teens and adults to practice written communication skills, public speaking, and discover just how truly powerful language can be.

Poetic Conversations
Poetic Conversations bring together different guest poets to share their work on a common topic and to start a dialogue with audiences. These events are facilitated by Poet-in-Residence, Glenis Redmond, and are FREE with donations accepted at the door to support future Peace Voices programming.
Adult Workshops
Workshop sessions for adults provide a great opportunity to work with professional poet Glenis Redmond to develop voice and style while telling personal stories through poetry.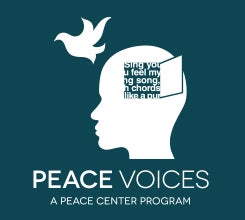 9.5.17 - 9.19.17
Peace Center Presents
Ramsaur Studio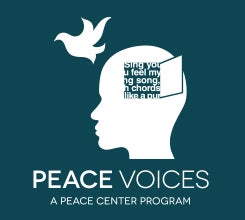 4.5.18
Peace Center Presents
Teen Workshops
Teen poetry workshops (ages 13-19) are designed around a variety of topics that impact today's youth. With sessions led by Glenis Redmond, each workshop will explore a different type of poetry.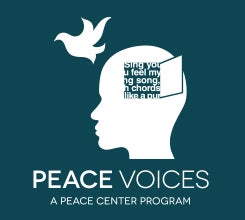 10.7.17 - 11.4.17
Peace Center Presents
Ramsaur Studio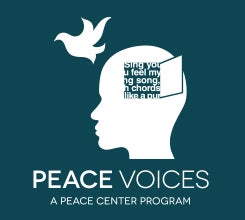 12.18.17
Peace Center Presents
Ramsaur Studio
Teen Master Classes
Teens from the Peace Voices workshop series can dig deeper into the nuts and bolts of the poetic process in master classes. Visiting poets will perform pieces, dissect their own work, and hold an open forum.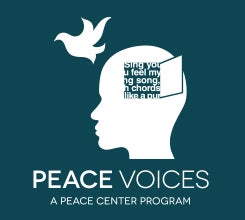 5.23.18
Peace Center Presents
Gunter Theatre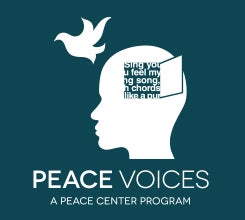 6.9.18
Peace Center Presents