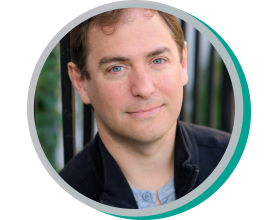 Clowning for Theatre
The clown character has been a part of society since its start; the rebellious, mischievous trickster. The ones who color outside the lines and challenge expectations. And most importantly, the ones who make us laugh. Over four Saturdays, students learn how to dive past the red nose, face paint, big shoes, and red wigs into the onstage character development that is a key fundamental of performing any role. This workshop will end in a short 2-person comedic act designed to showcase students' newly developed skills in timing, audience interaction, and generating original material.
WHO Middle and High School Students (ages 13-18)
WHEN Fridays from 4:30 pm to 6:30 pm (Feb. 17 - Mar. 10)
WHERE Ramsaur Studio on the Peace Center's campus.
COST There is a $50 enrollment fee, which includes workshop materials, snacks, and lunch.
Instructor: West Hyler has directed for Cirque Du Soleil, The Big Apple Circus, as well as circuses in China and two award-winning clown shows, including the international hit "Air Play." Additionally, he is the Executive Artistic Director of the South Carolina New Play Festival.
"West's program takes away that notion of clowns having the crazy makeup and the crazy wigs. Instead, you develop an actual clown personality, which means that you are more than just a clown. It helps you drive into other sorts of acting work in general." – Paul Glass (FAC '23)