Peace Chamber Program
From the curious music-lover to the life-long chamber enthusiast, the Peace Chamber program makes chamber music accessible to all with unforgettable performances, free lectures, an in-depth summer workshop, and master classes with visiting artists.
The 2018- 2019 Peace Chamber Concert Series and community impact programs will be announced in May 2018.
Classical Insights: A Chamber Music Lecture Series
---
Dive deeper into the chamber music world in these FREE lectures with Miles Hoffman, renowned violist, music commentator for NPR's Morning Edition, and author of The NPR Classical Music Companion: An Essential Guide for Enlightened Listening.
Focusing on the theme of Classical Insights, Miles Hoffman goes slightly beyond the music to touch on topics music historians tend to miss. These two FREE lectures are more than history lessons, they're first-hand looks into the psyches of the musicians who create the music we love.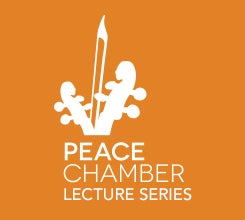 5.1.18
Peace Center Presents
Huguenot Mill
Peace Chamber Summer Workshop
---
July 26-29, 2018
Peace Chamber Summer Workshop fosters artistic growth, promotes lifelong learning, and creates a shared environment of rediscovering and performing chamber music. The summer workshop is open to talented amateurs, accomplished musicians, and anyone looking for a program to enhance understanding and skills in the art of chamber music. Program components include small group rehearsals, coaching sessions, and workshops with professional artists in an authentic chamber setting, culminating in a final participant performance for the community.

Once your registration information is received, the Peace Center will contact you with additional information and details.

If you have any questions, please contact [email protected].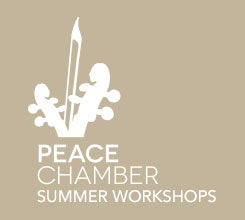 7.26.18 - 7.29.18
Peace Center Presents
Huguenot Mill
---
Peace Chamber is sponsored by Campbell Young Leaders with support from BlueCross BlueShield of South Carolina and Publix Super Markets Charities.