Peace Chamber Program
Become a Season Ticket Holder
Click here to learn more about becoming a 2018-2019 Peace Chamber season ticket holder!
---
At the heart of the Peace Center's mission is a commitment to bringing people together to experience the highest quality artistic performances. We invite you to join us for the 2018-2019 Peace Chamber season as we welcome our new artist-in-residence, Igor Begelman. This season, Begelman will be your musical guide as we explore five concerts that are sure to captivate the senses and inspire the imagination.
The season includes the beautifully integrated solo voices of VOCES8; the esteemed Berlin Philharmonic Wind Quintet's flawless woodwind sounds; high-powered violinist Lara St. John; Sybarite5's virtuosic talent with a risk-taking and original vision; and Avital meets Avital, a dialogue between two musicians who come from different worlds but share a common richness of musical heritage.
Concert Series
Peace Chamber Concert Series season tickets on sale now.
Peace Chamber Peace Talks - New this year!
Arrive 45 minutes before a concert for Chamber Peace Talk, hosted by Peace Center Artist-in-Residence Igor Begelman, that guides audiences through the performance they are about to hear, which are FREE for all ticket holders.
Master Classes
Learn from the Masters! Emerging artists are given valuable access to world-class performers in the fields of music, dance, and musical theater. Master classes provide coaching and mentoring to assist young artists in reaching their artistic and professional goals.
Ticket holders for the performances may observe the master classes for FREE. To hold a seat, call the Peace Center Box Office at 864.467.3000 or add the master class during the online check-out process. Those interested in being a participant in the master class should email [email protected].
Peace Interludes - New this year!
Peace Center Artist-in-Residence Igor Begelman hosts a FREE monthly music appreciation gathering that will unpack the rich traditions, diverse styles, and great composers of chamber music and beyond. Each interlude features a unique pairing ranging from Bach and Bordeaux to Chopin and Champagne, providing a multi-sensory sip, listen, and learn experience that highlights a musical period. Interludes are the perfect time to unwind, meet up, and connect with your musical community! (Featured drinks are available for purchase.)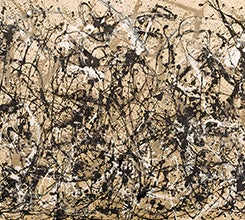 Peace Chamber
5.23.19 Genevieve's Theater Lounge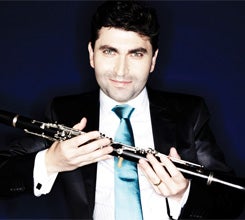 Peace Chamber
9.5.19 Peace Center Campus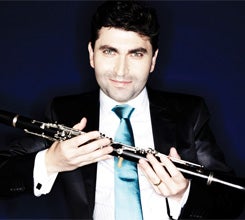 Peace Chamber
12.5.19 Peace Center Campus
---
Peace Chamber is sponsored by Campbell Young Leaders.