The Upstate's resident professional ballet company
Carolina Ballet Theatre, the Upstate's Resident Professional Ballet Company, is celebrating it's 45th year! CBT is led by Artistic Director, Hernan Justo and performs a wide array of dance programming ranging from classical to contemporary dance. Founded in 1972, CBT transitioned to a residential professional company in 2000. The company is a 501©(3) non-profit organization that has become a significant contributor to Greenville's vibrant arts community by exercising its mission.
CBT's mission is to engage, entertain, and educate its audience through the dynamic medium of dance. CBT provides Greenville with resident professional and internationally acclaimed dancers from well-adored dance companies, showcasing artistry and diversity in choreography and production.
Thanks to CBT's committed Board of Directors, volunteers, individual and corporate sponsors, the company is flourishing and able to provide professional performances, masterclasses, and quality educational programs for participants to experience the joy and magic of live dance - regardless of financial or socioeconomic barriers.
---
NEW THIS SEASON - Become a VIP Season Ticket Holder and receive 25% off all purchases. To learn more or take advantage of this savings, contact the box office at 864-467-3000.
To learn more about CBT, or to become involved with the company, please visit carolinaballet.org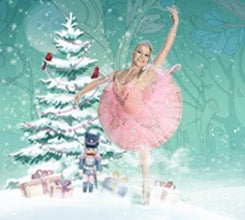 12.22.17 - 12.23.17
Carolina Ballet Theatre Presents
Peace Concert Hall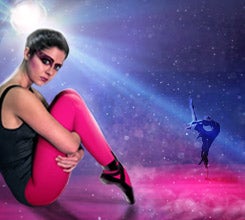 3.10.18
Carolina Ballet Theatre Presents
Gunter Theatre