Peace Center
Summer Teacher Institute - Integrating Arts and Literacy
Peace Center Campus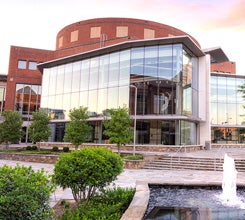 Buy Tickets
Jun 22 - 26, 2020

For more information about participating in the Summer Teacher Institute, email Nicole Davenport

On Sale Now
The Summer Teacher Institute is designed for elementary school classroom teachers and arts specialists who wish to explore strategies for integrating arts in literacy instruction. Educators will be introduced to creative approaches for teaching reading and writing with a focus on fluency, expression, and comprehension. Topics explored will include a variety of music and drama concepts integrated with English/Language Arts, such as: Defining Arts Integration, Reader's Theatre, Tableau Strategies for Deepening Comprehension, and Word Painting.
Educators participating in the Institute over the course of 45+ instructional hours during the week of June 22-26 will receive hands-on, personalized coaching on using arts integration as an instructional strategy. After successful completion of all course work, educators will receive three professional development graduate credit hours administered through Clemson University. Important curricular objectives include the following:
Participants will define, understand, and be able to apply "arts integration" as a philosophical approach to teaching and learning, and recognize when it is an appropriate tool for teaching certain curriculum and skills.
Participants will develop their own personal philosophy and set of goals for integrating the arts into their classrooms to support literacy.
Participants will confidently adapt course strategies in an appropriate way for their classroom situation, prepared to introduce the arts in a structured, sequenced way that effectively utilizes classroom management strategies and creates a cooperative learning community.
For more information about participating in the Summer Teacher Institute email Nicole Davenport at [email protected].