The Greenville Chorale
The Greenville Chorale was organized in 1961 as the "Rotary Civic Chorale" by the Rotary Club of Greenville. Beginning with forty five singers, the Chorale's mission was to provide the Upstate with a strong, symphonic community chorus. So well-received was this effort, that seven years later (1968) the "Greenville Civic Chorale Association" was chartered and the Chorale became self sustaining. In 1987, the official title was changed to The Greenville Chorale. Since 1961, The Greenville Chorale has grown in size to a current roster of over 200 singers from Greenville, Spartanburg, Anderson, Pickens, Laurens, Oconee, Clemson, Greer, Simpsonville, Mauldin, Travelers Rest, and Easley. Annual auditions are held to fill the limited new positions available. The Chorale draws audiences from across the Upstate and from the western North Carolinas (Hendersonville, Flat Rock, Brevard, etc.)
The Chorale has been led by a succession of outstanding conductors: founding director, William Jarvis (1961-1965); Dr. Jerry Langenkamp (1965-1966); Dr. Patrick Partridge (1966-1967); Dr. Milburn Price (1967-1981); and since 1981 Dr. Bingham L. Vick Jr., has served as Conductor and Artistic Director. From its beginning, the Chorale has presented great choral-orchestral literature to the delight of enthusiastic audiences.
Works including Benjamin Britten's War Requiem, Mahler's monumental Symphony Number 8, the Symphony of a Thousand, the landmark 1895 oratorio Moses by Max Bruch, and many more. Most recently, The Greenville Chorale celebrated its 50th anniversary season in 2010-2011, by honoring its dedicated past and present singers, conductors, board members, and Dr. Bingham Vick, whose efforts are responsible for the continued enrichment of cultural life in our community. The Chorale commemorated this monumental season with commissioned works by Greenville's own nationally known composers, Robert Powell and Dan Forrest; as well as Brahms' German Requiem which was its first performance 50 years earlier; and the Missa Solemnis of Beethoven.
Click here to visit the Greenville Chorale's official website for a full listing of programs and details.
---
2019-2020 Season Tickets
Become a season ticket holder and get all 4 shows for just $150 with the early bird price available until September 30. After September 30, season tickets will be available for $175.
To purchase a season ticket package, call the Box Office at 864.467.3000 or visit the Peace Concert Hall Box Office.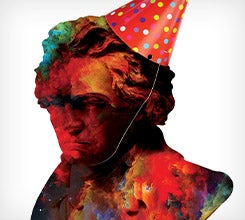 The Greenville Chorale
4.25.20 - 4.26.20 Peace Concert Hall