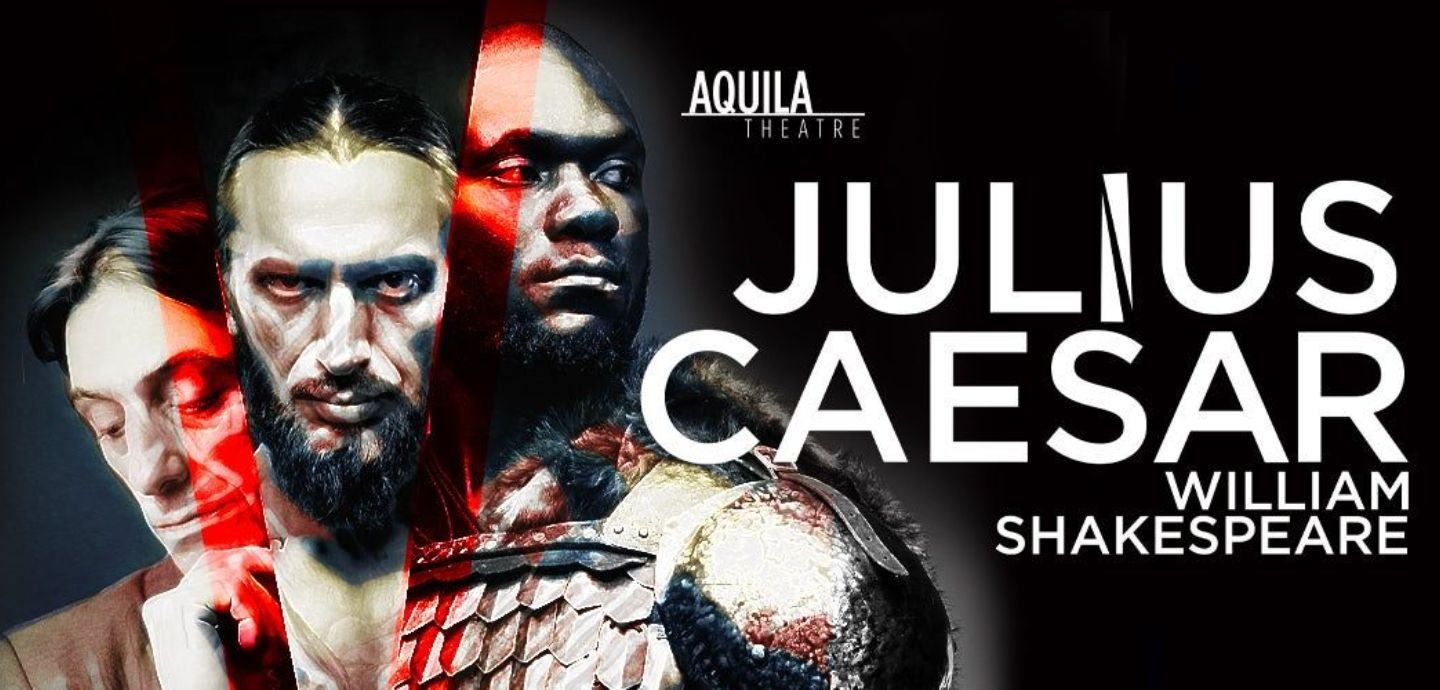 Peace Center
Aquila Theatre in Shakespeare's Julius Caesar
Gunter Theatre
Date

January

31

, 2023

Event Starts

7:00

PM

Ticket Prices

$45

Availability

On Sale Now
Event Details
Beware the Ides of March...

In Aquila theatre's striking new production, Shakespeare's tense political thriller bursts into life with complex characters and powerful contemporary parallels. Artistic director Desiree Sanchez brings her signature visual style to the fall and rise of Rome's ruling class and takes us on a journey into a world of conspiracy and betrayal.

Fresh from success on the battlefield, a triumphant Caesar returns to Rome a virtual dictator. Brutus, Cassius & a group of like-minded senators decide that his undemocratic power grab must be stopped.

The great Caesar must be assassinated.

After the act has been carried out, violence erupts on the streets of the capital and the country is plunged into civil war.  The conspirators find they must contend with forces still loyal to the murdered leader, led by Mark Antony and Caesar's nephew Octavius. The play reaches its climax when the two opposing sides meet in battle at Philippi, and the fate of a nation hangs in the balance.

Aquila Theatre will breathe new fire and fury into this timeless tale, with The New Yorker describing their productions as "the classics made relevant with superb acting and clever staging" while The New York Times praises "the excellent Aquila Theatre, an extraordinarily inventive and disciplined outfit."
--
Aquila is one of the foremost producers of classical theater in the United States, visiting 50-60 American cities per year. Since its founding in 1991, the company has built an extensive international touring circuit, received numerous grants from the National Endowment for the Arts and others as well as performed at the White House under the Bush and Obama administrations.
Aquila Theatre will be offering a masterclass. This is open to High School and College students as well as community theatre participants.
Space is limited for masterclass participants and observers. Reservations required.
More information and a reservation link will become available soon.
For questions, please email engagement@peacecenter.org.