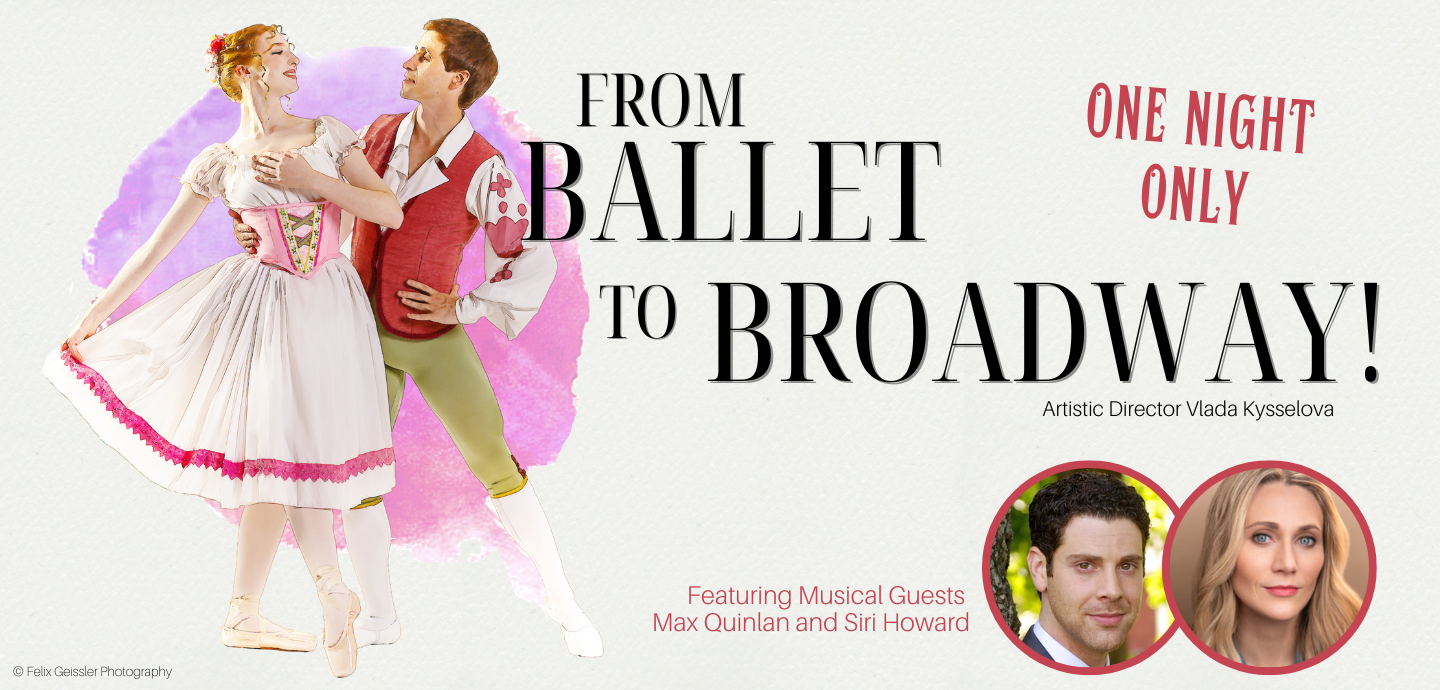 International Ballet
From Ballet to Broadway!
Gunter Theatre
Date

November

5

, 2022

Event Starts

7:30

PM

Ticket Prices

$45

Public Availability

On Sale Now
Event Details
This is a one night only, collaborative live dance and music event presented by International Ballet. From Ballet to Broadway! is sponsored by Charles Wofford and Nancy Thomas, along with generous support from the Metropolitan Arts Council. It will showcase the classical ballet La Fille mal Gardée (Act I), Broadway melodies performed by Max Quinlan and Siri Howard and exciting new dance works by Vlada Kysselova and Carissa Kubitz. Guest dancers Cara Marie Gary and Edson Barbosa (of the Joffrey Ballet) will present Moody Rhapsody, a gorgeous pas de deux set to Astor Piazzolla.
La Fille Mal Gardée is a comic ballet dating back to 1789. It is one of the earliest and most significant classical ballets still performed in many ballet company repertoires today. Originally choreographed by Jean Dauberval (one of the greatest choreographers of his day), the ballet has been revised and adapted through the centuries by numerous choreographers, and tells the story of Lise, the misbehaved daughter of a prosperous farm owner who is promised by her mother to marry the wealthy but dimwitted Alain. In love with a young farmer named Colas, Lise sets out to spoil her mother's plans!
After intermission the International Ballet company dancers will close the show with The Snowstorm, a new classical waltz choreographed by Vlada Kysselova and a new contemporary work by local choreographer Carissa Kubitz.