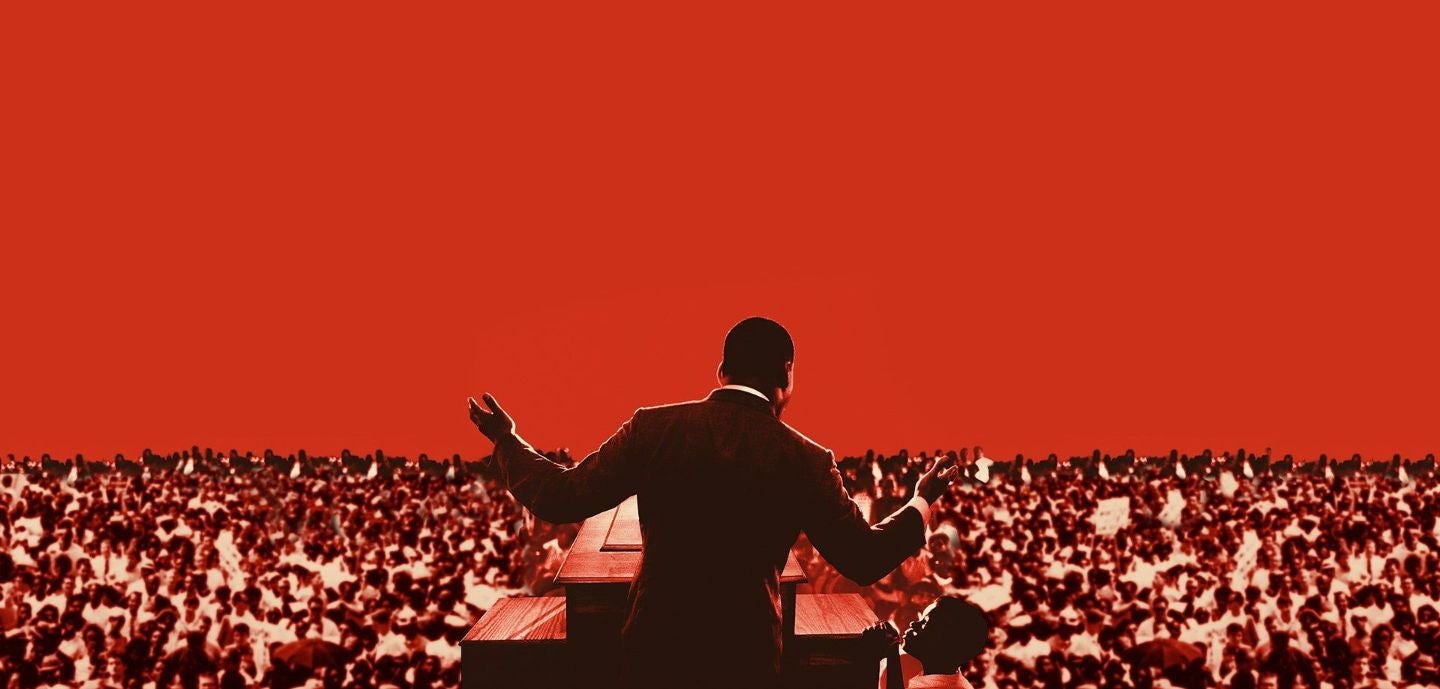 Peace Center
Film Screening: King in The Wilderness
Gunter Theatre
Date

January

19

, 2023

Event Starts

6:00

PM

Ticket Prices

Free

Ticket Information

Film to begin at 6:05 PM.

Availability

On Sale Now
Event Details
King in The Wilderness chronicles the final chapters of Dr. Martin Luther King Jr.'s life, revealing a conflicted leader who faced an onslaught of criticism from both sides of the political spectrum. While the Black Power movement saw his nonviolence as weakness and President Lyndon B. Johnson saw his anti-Vietnam War speeches as irresponsible, Dr. King's unyielding belief in a peaceful protest became a testing point for a nation on the brink of chaos.
King in The Wilderness shares stirring new perspectives on Dr. King's character, his radical doctrine of nonviolence and his internal philosophical struggles prior to his assassination in 1968.
Following the film, Dr. Steve O'Neill (Professor of History, Furman University) and Dr. Holly Pinheiro, Jr. (Asst. Professor of African American History, Furman University) will lead a discussion that audience members are invited to participate in.