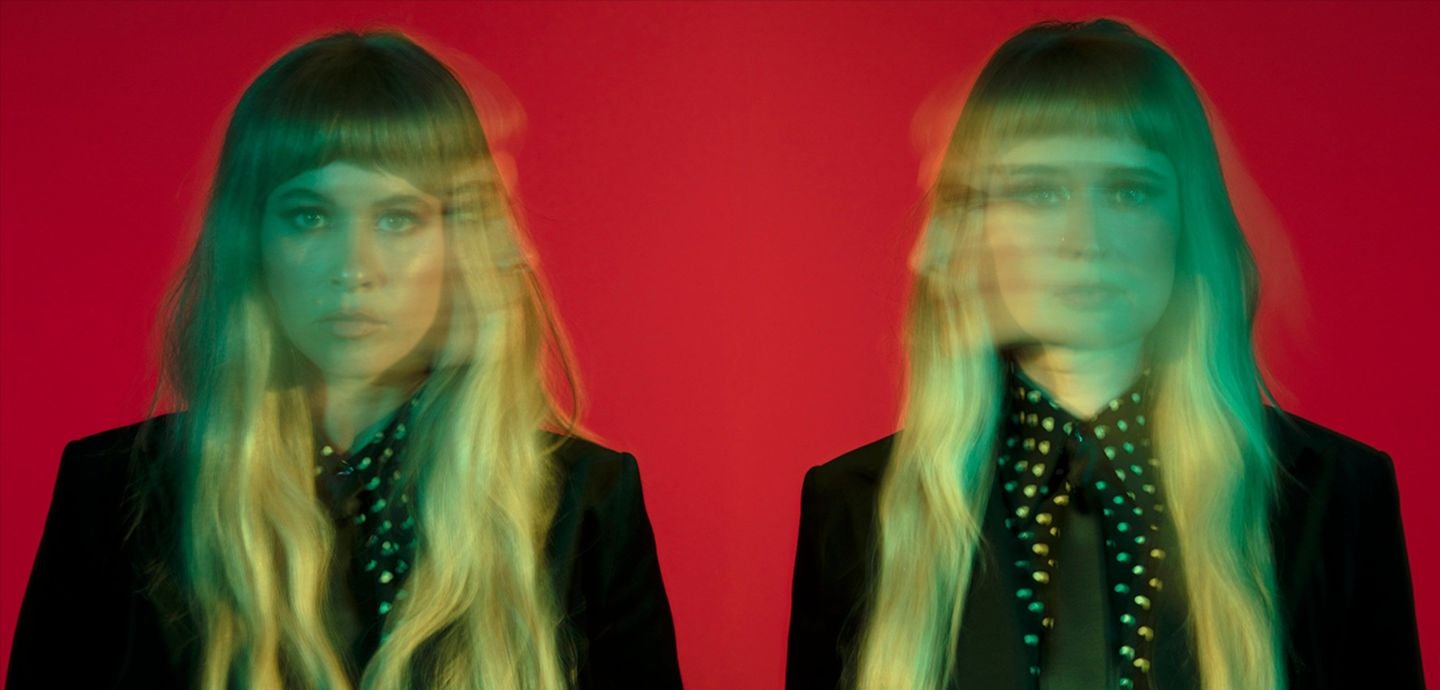 Peace Center
Lucius: Love So Deep Tour
Peace Pavilion
Date

April

14

, 2023

Event Starts

7:30

PM

Doors Open

6:15 pm

Ticket Prices

$35-$55

Public Availability

On Sale Now
Event Details
Every Lucius song begins with what Holly Laessig calls "coffee talks," in which she and Jess Wolfe share what's on their minds—and in the spring of 2020, they had a lot to discuss. Since 2007, Laessig and Wolfe have written this way, learning each other's stories by heart before weaving them into the lyrics and chord progressions of their inventive indie-pop anthems. Onstage, they're two identically-dressed and coiffed halves of the same whole, the mirror image of each other at the microphone; off-stage, they step into their respective lives—separate, but close—as chosen family. They've shared countless joys as they've seen the world while touring behind their 2013 debut album, Wildewoman, and its follow-up, 2016's Good Grief, but they've weathered profound losses and lows together, too. And when one of them experiences a seismic shift that shakes their world, the other is there to listen, and reflect, in order to help write through it.
Second Nature, Lucius' third album, is the closest thing yet to the musical versions of these intimate conversations. Co-produced by Carlile, their longtime friend, collaborator, and champion, and Dave Cobb, whose production credits have earned handfuls of Grammys and industry-wide accolades, Second Nature is a new chapter for Lucius in more ways than one. Laessig and Wolfe found themselves gravitating less toward the folkier inclinations of Wildewoman or the experimental urges of Good Grief to express themselves, and more towards the four-on-the-floor inclinations of dance-pop. Carlile encouraged them to push their immense vocal power to its max in order to create "grandiose" moments.
Second Nature fuses funk and disco (which pulses through the title track and "Next to Normal") with '80s new wave ("Heartbursts;" "LSD") and millennial club catharsis ("Dance Around It"); it draws a throughline from Abba's unabashed dance floor devotion to Kate Bush's cerebral art-pop and the vibrant vulnerability of Robyn, all without sacrificing an ounce of Lucius' own style and ingenuity. And though many of the melodies are synth-laden and steeped in endorphins, the lyrics are very much anchored in the uncertainty, fear, and difficult epiphanies Laessig and Wolfe faced as they wrote through their experiences—direct lines of dialogue seemingly pulled from their coffee talks. Many of the truths of Second Nature are hard to confront, but Lucius learned that there's so much more to gain from facing the impossible than shying away from it—especially when you've got someone standing by your side through it all.
One ticket in the selected section
VIP early entry into the venue
Intimate pre-show performance with Lucius
Q&A session with Lucius
Group photo with Lucius**
Exclusive VIP tour poster signed by Lucius
Exclusive commemorative pre-show VIP laminate
Lawn tickets include general admission lawn seating. Food and beverages will be available for purchase.

Genevieve's tickets get you exclusive entry to the air-conditioned Genevieve's theater lounge, its balcony overlooking the Reedy River and the TD Stage, a cash bar, food for purchase, and private restrooms.