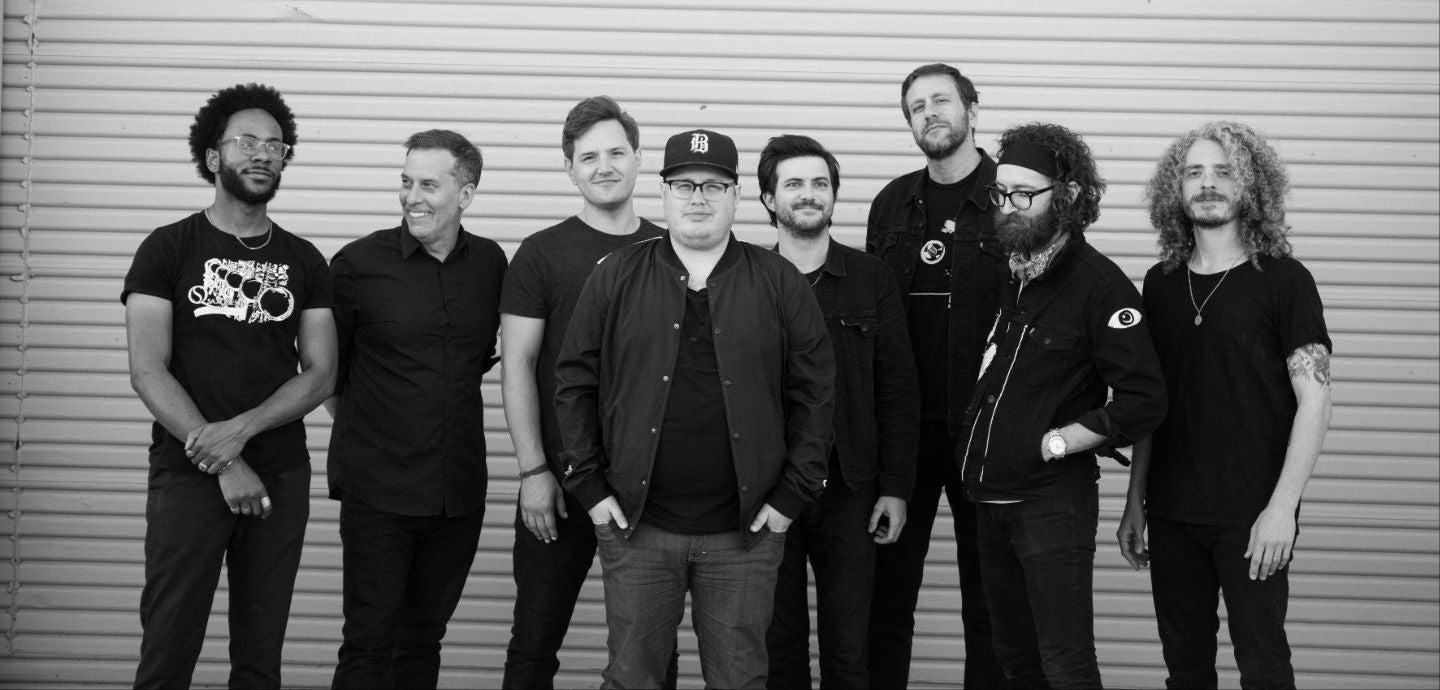 Peace Center
St. Paul & The Broken Bones – Live in Concert
Peace Pavilion
Date

May

21

, 2023

Event Starts

7:30

PM

Ticket Prices

$50-$70

Availability

On Sale Now
Event Details
A tight ensemble with electrifying soul sound, Alabama's St. Paul & The Broken Bones deliver captivating live performances with impassioned vocals, which has garnered an avid following. Founded in Birmingham in 2011, St. Paul & the Broken Bones consists of Paul Janeway (vocals), Jesse Phillips (bass), Browan Lollar (guitar), Kevin Leon (drums), Al Gamble (keyboards), Allen Branstetter (trumpet), Chad Fisher (trombone), and Amari Ansari (saxophone).
The band made their recording debut in 2014 with Half the City, an album that introduced an ideal recording as a counterpart to their frenetic shows - including the platinum hit "Call Me." The group has continued to expand their sound with every record, branching out well beyond old-school soul into sleek summertime funk, with a few glimmers of straight-up disco on albums such as 2018's Young Sick Camellia. In 2022, their fine arts-inspired album The Alien Coast incorporated synths, psychedelia, samples, to create an "inventive, exciting, and compelling album that deserves and rewards multiple listens."- PopMatters.
St. Paul & The Broken Bones have shared stages with The Rolling Stones, Lizzo, The Black Pumas and played renowned festivals including Coachella, Lollapalooza, Glastonbury, Bonnaroo and more. With critical acclaim abounding, they caught the ear of Sir Elton John, and gave a riveting performance at his Oscar party. The band is a sonic powerhouse, delivering a genre-bending convergence of rock & roll, soul, R&B, psychedelia and funk.
Lawn tickets include general admission lawn seating. Food and beverages will be available for purchase.

Genevieve's tickets get you exclusive entry to the air-conditioned Genevieve's theater lounge, its balcony overlooking the Reedy River and the TD Stage, a cash bar, food for purchase, and private restrooms.
Check-in for VIP is begins at 4 pm at the main entrance gate.
This VIP package includes:
Early venue entry
Exclusive pre-show Q&A with St. Paul & The Broken Bones
Intimate pre-show soundcheck performance by The Broken Bones
Limited edition tour posted signed by the band
Exclusive VIP merchandise item
Official pre-show VIP laminate
Early merchandise shopping opportunity
VIP packages are operated and executed by a third party.
Thank you for purchasing a VIP Package! Package purchasers will receive an email (3) days prior to the day of the show with VIP check-in details. Information will be sent to the e-mail address provided at the time of purchase. Please note that the information provided at the time of purchase (e-mail and mailing address) is the same information that will be utilized for individual contact requirements. On Location | Future Beat, the artist, tour, promoter, ticketing company, venue, or any other affiliated parties are not responsible for outdated or inaccurate information provided by the consumer at the time of purchase. VIP merchandise items will be distributed at the venue on the day of the show. Merchandise not picked up onsite will not be shipped post-event. The laminate included in the package does not gain or authorize access into the venue (without ticket), VIP, or any backstage areas. Package details subject to change at any time without notice. All package elements will be rendered invalid if resold. Name changes will only be issued at the sole discretion of On Location | Future Beat. All packages and package contents are non-transferable; no refunds or exchanges; all sales are final. If you have any questions regarding your ticket purchase, contact Fan Support or email us at info@future-beat.com.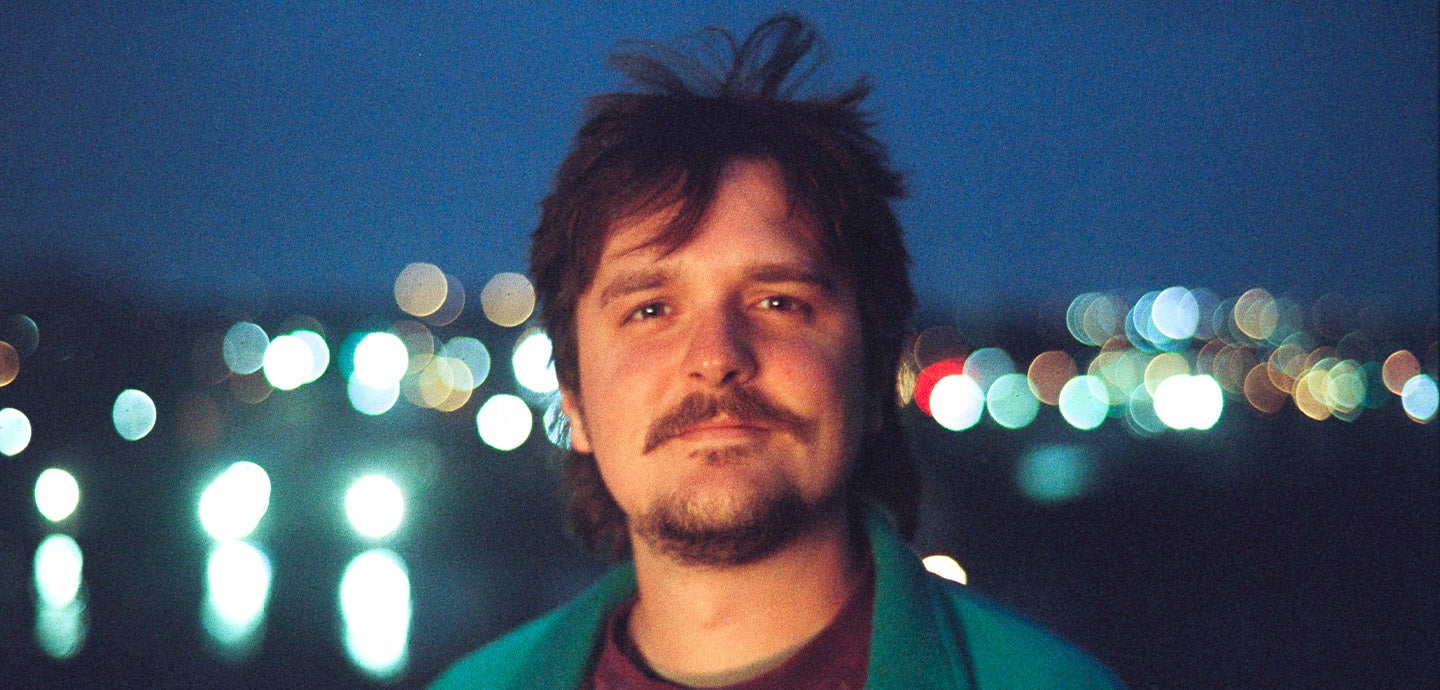 Recorded under a loft bed in the guest bedroom of his Nashville home, Michael Ruth aka Rich Ruth's I Survived, It's Over starts in a humble space. And while many contemporary music projects are produced in such an environment, I Survived, It's Over sets itself apart in its transformative properties as well as its transparency.
What we have here is honest sound exploration, session musician-level instrumentation, and a true love for nature run through the fingers of a dude who can channel some acute and undeniable magic.
This music goes deep.
"I conceived much of this record amidst the quiet and tumult of 2020 in my neighborhood that had recently been ravaged by a tornado," Ruth recalls, "I spent most of my days working on these pieces between bicycle rides - watching the beautiful Tennessee ecosystem flourish in Shelby Park, listening to Keith Jarrett's The Koln Concert and John Coltrane's Ascension."
Underneath the swell of the strings and the shredding of the guitars, this record has hard working, rustbelt, drum-heavy roots all over it (which makes sense as Ruth hails from outside of Toledo, the album was mixed by John McEntire from Chicago band Tortoise). Many of the flutes, saxophones, pedal steel, and other instruments were recorded remotely because we live in the future, but this only adds to the collage of sampled and sample-able material that Rich Ruth has to offer. The organic relationships between the artist and other musicians on the album is evident even in the compilation style sampling that needs to occur in putting such a project together.
"Working on this music is a daily meditation," says Ruth. "I constantly experiment with sound until it reflects the way I am feeling and attempt to sculpt something meaningful from it. Through years of being a touring musician, it is a constant inspiration and privilege to collaborate with the individuals that graced this record with their voices."
And those relationships pay off, because I Survived, It's Over is a sonic meal. It's rich (no pun intended) with massive instrumentation that's usually reserved for more symphonic delights. But at the same time it's simple and leaves space to breathe–space you didn't know you needed.
In his own words; "I Survived, It's Over is a meditation on healing, confronting trauma, surrendering, and finding peace. I wanted to encapsulate the tranquility and disarray found within this process."
Ruth's heart and the peace that his presence produces is all over this album. And despite his midwestern humility and willingness to brush off any praise, he's put together something really special that carries its own weight. It's the kind of record that only comes around every once in a while and it's worthy of all the head-bobs, acclaim, and celebratory potlucks that Mike and the gang have coming their way.