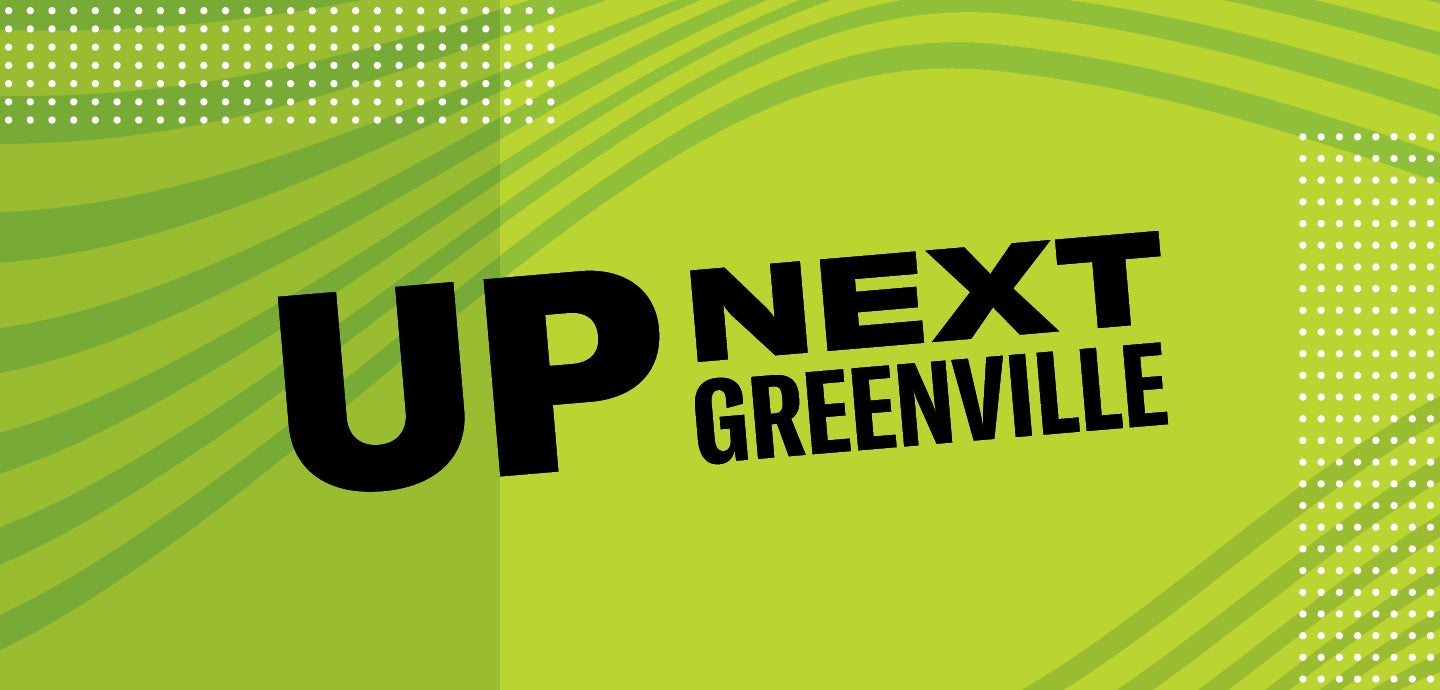 Up Next Greenville
Date

September

25

, 2021

Event Starts

7:30

PM

Ticket Prices

$15

Availability

On Sale Now
Event Details
This September, the Peace Center brings you something fresh, something exciting, something new: Up Next Greenville, a showcase featuring artists found right here in the Upstate. Spanning genres from hip hop and R&B to rock-influenced roots, these six artists highlight Greenville's varied music scene.
See who's up next on September 25 at the TD Stage!
Hailing from Greenville, SC, Barryle is the 2021 Upstate Music Award-winner for Best New Artist. Skilled at storytelling through song and rap while also seemingly bending notes at will, Barryle keeps audiences in the palm of his hand throughout his performances.
"Young's body of work is one of the best examples of the Upstate hip-hop scene's stylistic diversity." - Greenville Journal
24-year-old Samoan and German artist Daniel Alo is one to watch. A prime example of versatility and unpredictability, Alo's music draws inspiration from Tupac and The Isley Brothers to Johnny Cash and Mariah Carey. Alo is currently working on multiple singles, a solo EP, and a joint collaboration with Dayton, Ohio-based artist 4K.
Greenville native DJ Swale has been fulfilling his passion for sound architecture and mastering a ceremony since adolescence and began creating mixtapes as a freshman in college to promote the Carolinas. These mixtapes provided a platform, generated exposure and created a collaborative space for Carolina-based recording artists, ultimately inspiring Swale to establish his own entertainment label, Elevated Daze. DJ Swale won Best Collaboration at the 2021 Upstate Music Awards.
DJ Swale will be providing support for a number of the artists performing.
Jordan McKenzie Sullivan, more widely known as LA Kenzie, is a rapper and singer-songwriter. The Greenville native has always been surrounded by music thanks to his mother, a music director and teacher, but it wasn't until age 11 when he began rapping. His career has been on a steady incline since. Inspired by the loss of ones close to him and feeling like a black sheep in his environment, LA Kenzie was nominated for an Upstate Music Award in 2020 and won Best Collaboration in 2021 for a project with DJ Swale.
Salti Ray is the brain child of Mary Norris and Noelle Taylor, who began their creative efforts at age 12 as aspiring musicians. Now young adults, the pair have established themselves in the Southeast music scene, having been awarded Best Band of the Upstate by Greenville Journal in 2020 and being norminated for Best Live Act at the 2020 Upstate Music Awards.
"Norris' powerful voice and stage presence and Taylor's stunning lead guitar skills served as a through-line that connnected their disparate influences." - Greenville Journal
Making a big splash in the Carolina scene , Maxx Good$ is aware of his surroundings and has plans of action in mind. He recently released his debut tape "Reign" that he's paired with visuals with the help of Alejandro Holliday. This audio/video experience gives viewers what they've been craving - introspective plots and lyrics mixed with Maxx's own crafted atmosphere, melodies and edge. Needless to say, it brings a whole new meaning to the term "breath of fresh air."
Breylon "BMan" Jones will be hosting the evening alongside DJ Swale. The Greenville native's love for music began as a kid and is what ultimately brought him to radio with the steadfast belief that music is the language of the soul. A popular EmCee in the area, Breylon strives to become a top on-air personality, which will provide an even greater platform for his work in the community. Currently, Breylon is co-founder of the Young Brothers Academy (YBA), a mentoring program for young men, a devoted member of his home church, and a volunteer at YMCA and other organizations.